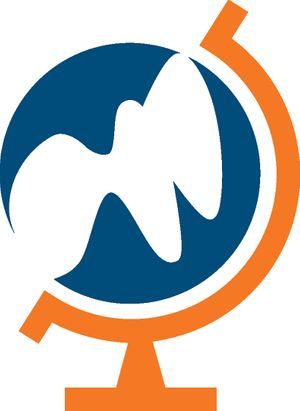 OUR MISSION:
The Grand Rapids Public Schools Foundation is an independent nonprofit organization serving as the strategic fundraising partner of the Grand Rapids Public Schools.  Our purpose is to raise, grow and steward funds and other community resources to support the Grand Rapids Public Schools for the benefit of its students.
OUR VISION:
The Grand Rapids Public Schools Foundation will provide resources needed for the students of the Grand Rapids Public Schools to learn, develop and thrive and for the Grand Rapids Public Schools to meet its own goals of education excellence.
COMMITMENT TO DIVERSITY AND INCLUSION:
The GRPSF recognizes that diversity and inclusion is pivotal to the success of any non-profit initiative seeking to create a sustainable environment.
The GRPSF believes in incorporating multiple perspectives to demonstrate our commitment to fair and equal access to public education.  Diversity fosters an environment that facilitates exchange of different perspectives and ways of being.  Diversity creates an environment that fosters appreciation and recognition of the values, skills, voices and abilities of everyone.  The GRPSF will recognize and define this through incorporation of a multiplicity of voices, cultures, genders, race, creeds, perspectives in thought and action, in policy and practice, in all spheres of The GRPSF.
The GRPSF prohibits discrimination based on race, color, religion, sex, sexual orientation, age, national or ethnic origin, physical or mental disability, marital or veteran status or any other characteristic or status protected by state or federal laws.
OUR CORE VALUES:
POSSIBILITY:

We believe that every student has the potential to be an educated, self-directed and productive member of society.

PEOPLE:

We believe in the Grand Rapids Public Schools- its students, teachers, support staff and leadership.

POTENTIAL:

We believe that every child deserves meaningful educational experiences and opportunities to reach his/her highest potential.

PARTNERSHIP:

We believe that the students and GRPS cannot do it alone and that through community support and partnerships, we can work together to ensure these opportunities for all students of Grand Rapids Public Schools.

PUBLIC EDUCATION:

We believe that a strong public education system is the foundation of a strong community.
About the Grand Rapids Public Schools and its Students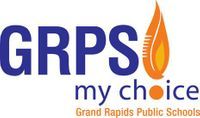 The largest school district in West Michigan with more than 15,000 students and over nearly 3,000 staff.
One of the most diverse school districts in the state.
Students originate from 80+ different countries and speak over 70 languages.
Over 80% of GRPS students qualify for free or reduced lunch.
5% of students are homeless and many more face uncertain housing.
26% of the students are English language learners.
Largest selection of school choices in West Michigan with 45 schools.
MISSION:
To ensure that all students are educated, self-directed and productive members of society.  Learn more here!
VISION:
To become a world-class performing district with a diverse portfolio of the highest quality schools, with the top educational talent to meet the differing academic, social, emotional and physical needs of every student- with unrelenting focus on high achievement, high expectations and preperation for the 21st Century economy.