Stewarding projects that meet specific donor interests
The Grand Rapids Public Schools Foundation stewards projects that meet a specific donor interest.  The funds for these projects are temporary and are spent on specific, short-term projects or programs that benefit the Grand Rapids Public Schools or its students. All donor-advised initiatives must be approved by GRPS prior to execution.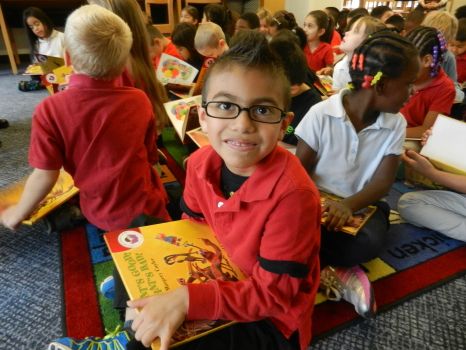 Interested in setting up a Donor-Advised Project?
Please contact Sally at 616-988-5430 ext. 6 or by e-mail.
Fees are assessed on these funds for the Foundation's work in overseeing these programs.  These fees are collected on any amount donated to the Foundation.
Recent Grants
$24,000  Good Things Happen. Helping students to develop a life-long love of reading, every first grade student in Grand Rapids Public Schools received a copy of the book "Yesterday I had the Blues" by Jeron Ashford Frame. Good things happen to readers!
$22,000 Rising Scholars. Helping teen students to learn job skills as well as maintain academic learning during the summer months.  Grant for January, 2016, Rising Scholars celebration at GVSU Pew Campus to recognize students who completed summer programming and maintained attendance and grade standards for the first semester of the 2015-2016 school year.
Parent University Continued funding to sustain Parent University, a program in collaboration with the Grand Rapids Public Schools and Believe2Become to help parents learn life, parenting and social skills.