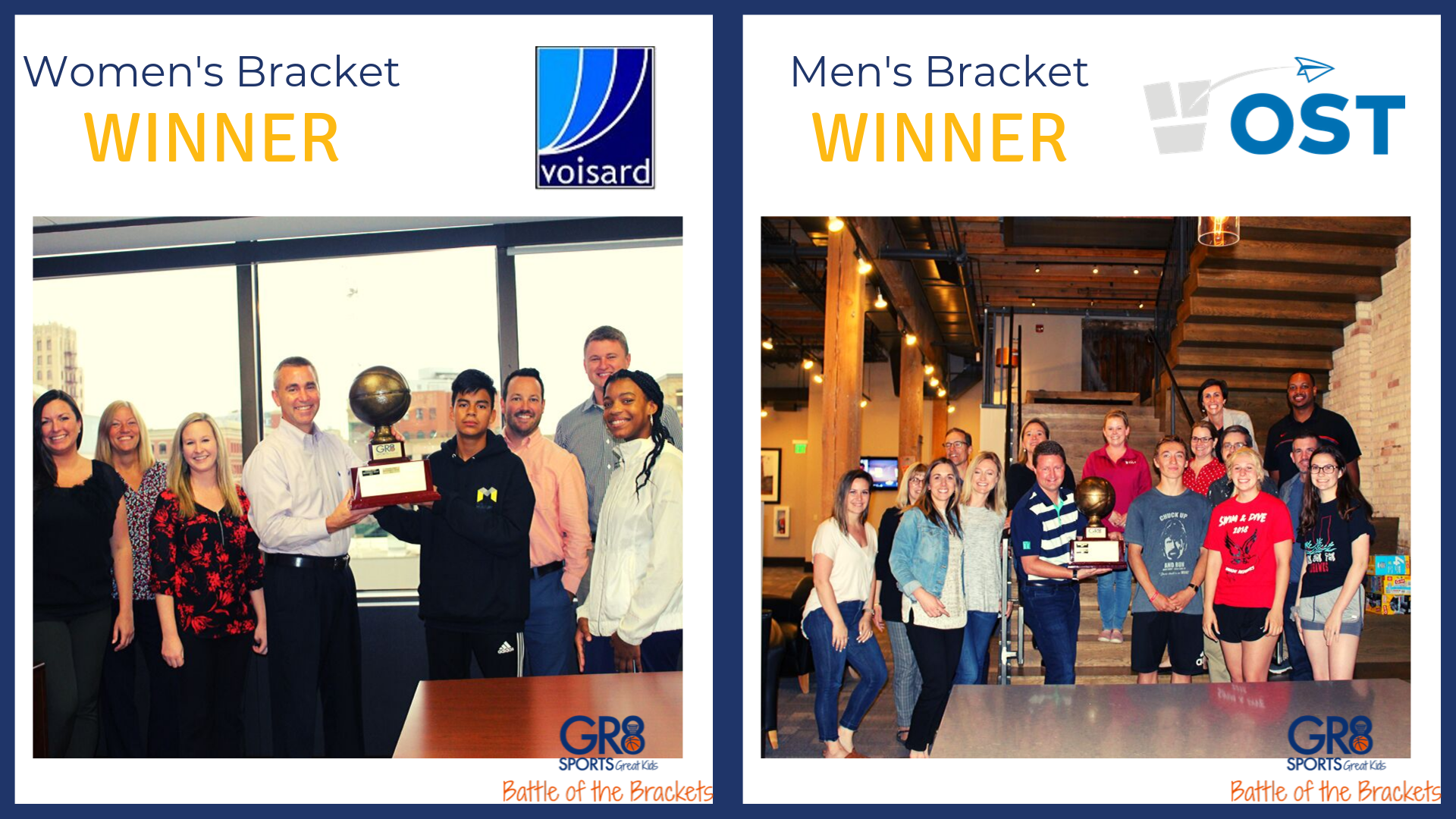 That's the likelihood you will fill out a perfect bracket for March Madness. We believe you can be the one. You. Can. Do. It.
Just kidding – no you can't. But you can try! GR8 Sports, Great Kids introduces to you a fun and engaging event – Battle of the Brackets – to appeal to the competitive spirit of the Grand Rapids workforce.

For more information about how you can participate in Battle of the Brackets 2020 contact Cara Jones, Director of GR8 Sports, Great Kids
Follow Battle of the Brackets on Facebook!

Basketball is in our blood. In 1993 the Grand Rapids Student Advancement Foundation (GRSAF) was founded because of the Gus Macker Tournaments (remember those?). The Foundation was created as the conduit through which funds raised from the Gus Macker Tournaments could support GRPS athletics. But then the Gus Macker Tournament went away and so did funding for GRPS athletics. Sad face.
Don't worry – today GR8 Sports, Great Kids continues that legacy! This year alone, GR8 Sports, Great Kids will provide funding for 15 middle-school sports and six elementary-level sports at GRPS. Over 5,400 K-8 students will participate at no cost to students or families. With over 70% of the school districts in the Ottawa – Kent (O-K) Athletic Conference requiring some form of pay-to-play, this funding is needed now more than ever. At GRPS, close to 80% of the students qualify for free or reduced lunch, which means athletics is simply not something most of the students can afford to pay for.