About GRPS Foundation
For over 25 years, the GRPS Foundation has worked to uplift scholars attending Grand Rapids Public Schools to ensure their access to the resources needed to learn, develop, and thrive. Our purpose is to raise, grow and steward funds for the Grand Rapids Public Schools to meet its own goals of educational excellence.
We believe that every child in our community deserves the chance to dream and engage in opportunities that allow for the discovery of their gifts, talents, and possibilities.
As an advocate of public education, we invite you to help us reach our goal of raising $300,000 to support the pillars of arts, music, environmental education, literacy, STEM, and physical wellness through sports.
This year's outdoor evening event will honor GRPS champion, Joan Secchia, highlight outstanding alumni from our school district, and showcase talented scholars going through the GRPS campus today – all while enjoying a beautiful early summer night in Michigan.
Thank you sponsors!
Succeeding Sponsor
Growing Sponsor
Inspiring Sponsor
Sponsorship Opportunity
Mindshare 2022 is our premier fundraising event of the year and proceeds from sponsorships help support the young scholars of GRPS schools. Sponsorship levels include: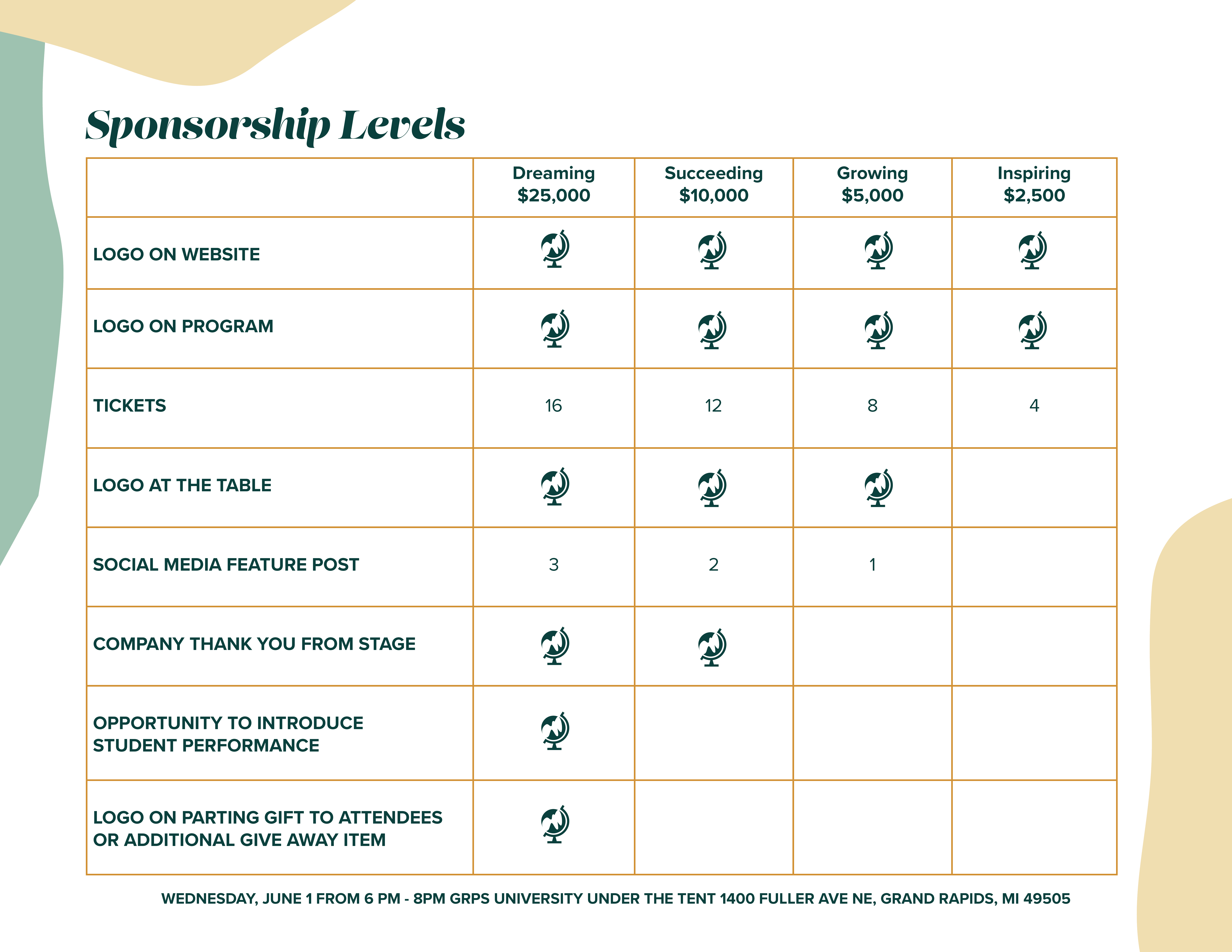 Questions or need help with sponsorships? Connect with Holly Visser, Development Director, by emailing Holly@grpsf.org or calling our office at 616.819.6895.
Thank you Committee Members!
Ann Marie Carson, Bob Chapla, Chris Dean, Kellie Dean, Joe  DiBenedetto, Art Gray, Brendan Geary, Melissa Jachim, Kurt Johnson, Becky Knack, Madelaine Lane, Paul Lee, Maggie Malone, India Manns, Gretchen Mousel, Ruth Posthumus, Alexis Reame, Dr. Leadriane Roby, Monica Steimle-App, Amy Turner-Thole