Named Funds are gifts to the Student Advancement Foundation that provide long-term, multi-year support to GRPS and to address specific needs of the district or its students.  Named Funds can be endowed or not, at the discretion of the donor.
The Joan P. Secchia Breaking Barriers Endowment Fund
Established in 2013, this endowment helps students to develop budding interests and talents by removing economic barriers.  GRPS students participate in enriching opportunities like college preparatory experiences, intensive theatre classes, or other special trainings or programs.
To make a gift to the Secchia Endowment, please contact Cara at 616-988-5430 ext 4 or by e-mail.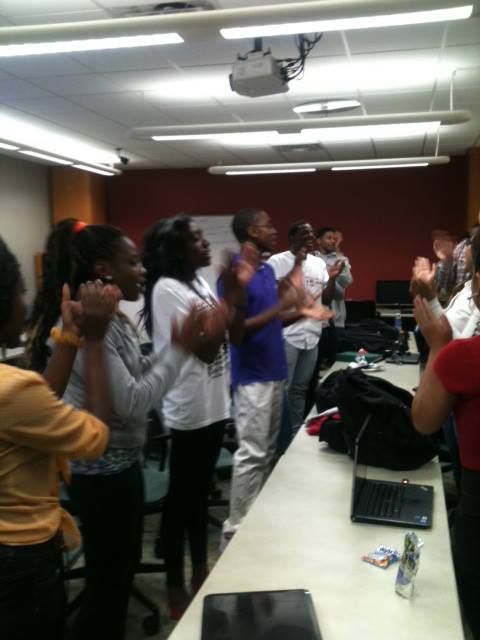 2016 BREAKING BARRIERS GRANT
$18,154 to support student experiences during the 2016/17 school year.
Principals Student Support Fund
Established in 2010, the Principals Student Support Fund (PSSF) is designated to provide discretionary dollars for principals to remove barriers to keep students in school, active, and engaged.  Discretionary grants meet urgent and essential needs of individual students or support a school environment conducive to learning.  Grants from this fund are traditionally $1,500 or less.
2015/2016 School Year: Over $30,000 in Principals Student Support funds granted for items including school uniforms, incentives for meeting attendance challenge goals, and school iPads to support literacy initiatives.
GRPS Violins & Strings Fund
*New!*  Established in May, 2016 through a start-up grant from the Women Who Care of Kent County, the GRPS Violins and Strings Fund supports the purchase and repair of instruments for the GRPS strings program.
The first grant from this fund will be made for the purchase of ten new violins for the GRPS elementary strings for the 2016/2017 school year.
Make a gift to an existing SAF Named Fund, Now.
Or, if you are interested in starting a named fund at the Student Advancement Foundation, we'd love to answer your questions. Named funds provide endowed support for initiatives that support the Grand Rapids Public Schools or its students.  A $50,000 minimum gift (given within 35 months of the initial pledge) is needed.  For more information, please contact Cindy at 616-988-5430 ext 3 or by e-mail.