EVERY DOLLAR MAKES A DIFFERENCE.
Join the dedicated supporters who are passionate about building a thriving educational environment in our city and committed to seeing the students of Grand Rapids Public Schools reach their full potential. Your gift says our community cares about each and every student's success.
Our students need your support, please give what you can today.
Donate to our General Fund
Your donation will support where the need is greatest throughout all GRPS programs.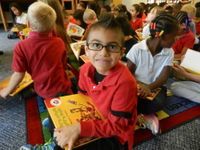 Support GR8 Sports & GR8 Girls
Ensure access to K-8 sports to all students, regardless of their ability to pay.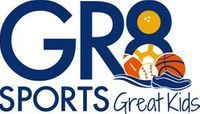 Support Special Initiatives
Give to special initiatives, including but not limited to: the Principals Student Support Fund, the GRPS Violins & Strings Fund, the Joan P Secchia Breaking Barriers Endowment Fund and the Literacy Fund.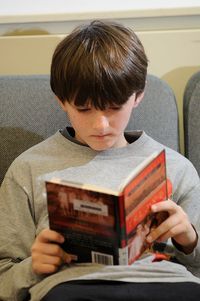 Events
Mindshare
MindShare is the Student Advancement Foundation's premiere gala. This annual event showcases the talents of Grand Rapids Public Schools students, highlights the impact of the Foundation's work. Support Mindshare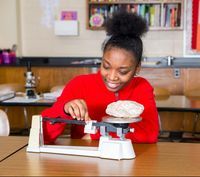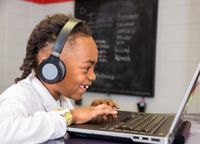 Foundation for The Future Luncheon
The annual Luncheon tells the story of one school by featuring a student performance and staff speakers, all in an one-hour long luncheon. Support Foundation for the Future
GET INVOLVED
f you have time and talent to offer, please consider partnering with GRPS via one of our city's fantastic community programs like United Way's Schools of Hope or Kids Hope USA.  You can also contact Grand Rapids Public Schools directly to find out about other ways volunteers can impact kids' education.
OTHER WAYS TO GIVE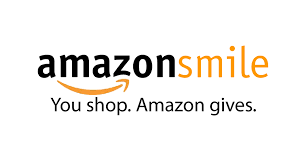 Don't forget, when you shop use Amazon Smile. A portion of what you buy comes back to us and makes a real impact on GRPS students' educations.
To shop at AmazonSmile simply go to smile.amazon.com from the web browser on your computer or mobile device.

Mail:
Checks should be payable to the Grand Rapids Student Advancement Foundation and can be mailed to:
Grand Rapids Student Advancement Foundation
111 Library NE
Grand Rapids, MI 49503

Phone: Call us at 616-988-5430 for more information or to donate with a credit card.
THANK YOU!